10 Comments
Rock star photographer now Star photographer in the movies: "Nomadic Mirrors" her international exhibition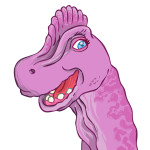 On

October 21, 2014

http://cinemabook.wordpress.com/
Si vous ne connaissez pas encore Stephanie Cornfield, son travail et ses photos vous seront peut-être familiers. Depuis 10 ans, elle parcourt le monde pour photographier les plus grandes stars de cinéma. Nous l'avons croisée sur un coin de table du 6e arrondissement de Paris ; rencontre inattendue et insolite avec une personnalité hors normes.
*** English version below each paragraph***
If you're not aware yet of who Stephanie Cornfield is, her photographic work might be more familiar. For 10 years, she has been traveling the world to photograph the biggest movie stars. She shares her time between Asia, Europe and the US. We met her at the Select mythical bar of the 6th arrondissement in Paris, an unusual and unexpected meeting with a magnetic personality.
Franco-américaine vivant en Inde, elle est un vrai melting-pot mondial. Grâce à ses deux parents elle rassemble en elle un héritage multiple nous faisant voyager entre la France et l'Italie, par sa mère, la Roumanie, la Grèce et la Russie à travers les origines de son père, né à Istanbul ! Mais ça ne s'arrête pas là, depuis la fin de ses études en sciences-po elle navigue entre Paris, Londres et New-York. Elle y fera tout d'abord des clichés de la "nightlife" underground pour différents magazines, et deviendra photographe staff pour un magazine rock à Paris, où elle s'affirmera comme portraitiste au gré des rencontres marquantes, notamment avec Iggy Pop. Le virus de la photo la contamine définitivement et la lancera dans plusieurs tours du monde, mais c'est en Inde qu'elle posera finalement ses valises et ses objectifs. Elle couvre le festival de Cannes 2014 pour Vogue India et collabore avec le chef de file du cinéma indépendant indien avec Anurag Kayshap. Ses choix de vies remplis d'aventures la poussent en dehors de sa zone de confort et la confrontent à son autre passion ; la photographie documentaire, notamment lors du pèlerinage religieux Kumbh Mela avec plus de 100 millions d'hindous sur les bords du Gange.
French American living in Mumbai, she s a true world child. Thanks to her parents, she offers a blend of influences from her rich multiple inheritances french italian on her mother side, greek russian romanian on her father's, he was born in Istanbul ! But it doesn't stop there, since she finished studying political science, she wanted originally to be a war reporter , she has been navigating between Paris London and New York where she took pictures of the underground nightlife for different magazines. She then, became staff photographer of a famous rock magazine in Paris where she will put her signature doing portraits as she encountered memorable characters like Iggy Pop who had a lot of influence on her. Stephanie definitely caught the photographer s virus! She started touring the world but her elective place what she calls her home is India now. She s covering the 2014 Cannes film festival for Vogue India and collaborating with the leader of indian independent cinema Anurag Kayshap. Out of her comfort zone, this true adventurer explored her biggest passion documentary photography, she photographed for the last 4 years the kumbh mela the gathering of the saddhus (the holy men of India), they purify themselves of their sins taking a dip in the ganges. At times during the 2 month of this religious reunion, there can be up to 100 millions devotees.
Stephanie travaille avec de nombreux magazines, et a notamment collaboré avec The Los Angeles Times et a publié dans Vogue, The Guardian, The Bund, El Pais, Le soir, Der Tagesspiegel, Le Monde, Elle, etc.
Stephanie is working with various international publications, she has a continuous collaboration with the Los Angeles Times but has been published also in Vogue, the Guardian, the Bund, El Pais, Le Soir, Der Tagesspiegel, Le Monde, Elle, etc.
Stephanie a traversé la plupart des festivals de cinéma du monde entier : Toronto, Berlin, Cannes, Tokyo, Miami et Dubaï, Venise où elle obtenu le «Venice movie Star Award» en 2011 pour le portrait de Andy Lau, et fut reconnue meilleure photographe au festival de Cannes 2014 par la rubrique L'œil du photographe. A chaque fois elle y capte les plus grandes stars de la planète. Sa passion, la photographie, a rejoint le cinéma, qui fait partie de son ADN, puisque son père, Hubert Cornfield est réalisateur (connu pour ses films avec Sidney Poitier et Marlon Brando) et son grand-père président de 20th Century Fox pour l'Europe et le Moyen Orient.
She has covered the most prestigious international film festival such as Toronto, Berlin, Tokyo, Marrakesh, Dubai, Miami, Cannes and Venice where she became the " Venice Movie Star Award " winner for her portrait of the Chinese actor Andy Lau. She was also selected as one of the best photographers for the 2014 Cannes film festival in the category L'oeil du photographe http://www.festival-cannes.fr/en/behindTheLens/60906.html Every time she manages to catch and portray the biggest stars on the planet. Her passion, photography, comes back to her original love cinema and is part of her DNA since her father was a film director famous for his movies with Poitier and Brando and her grandfather president of the 20th century Fox for Europe and the Middle East.
« Depuis mon plus jeune âge, je me sens défiée par les couleurs, le mouvement, les tendances. Les gens disent de mes photographies qu'elles sont cinématographiques, rêveuses et qu'elles capturent le mystère du moment », dit-elle. Tous les cinéphiles peuvent ainsi retrouver leurs idoles sous un angle particulièrement attachant. David Lynch, Kevin Bacon, Amanda Plummer, Naomi Kawase, Sofia Coppola, Colin Firth, Andy Lau, Tsui Hark, Fatih Akin Claudia Cardinale et Kirk Douglas et bien d'autres encore ont été immortalisés par Stephanie au travers de portraits toujours captivants.
"From an early age I felt challenged by color, motion, trends and especially faces. People say of my pictures that they are very cinematic, dreamy, and they capture the mystery of the moment ''says Stephanie. All the cinephile can find their idols in a particular captivating angle. David Lynch, Jack Nicholson, Kirk Douglas, Kevin Bacon, Amanda Plummer, Naomi Kawase, Sofia Coppola, Colin Firth, Andy Lau, Tsui Hark, Fatih Akin, Claudia Cardinale and a lot more have been immortalized by Stephanie through powerful portraits.
[suite Photos]
Après avoir passé deux heures passionnantes en sa compagnie, Stephanie est décidément aussi insaisissable que chaleureuse. L'équipe Filmosaure la remercie pour sa confiance et son temps. Quelque chose me dit que nous nous recroiserons !
After spending two fascinating hours in her company, Stephanie is as mysterious as she is warm, uncatchable … The Filmosaure team thanks her for her time and her trust. Something tells me that our paths will cross again very soon!
Son exposition « Nomadic Mirrors » débute son tour du monde en Suisse, à la Fondation Fellini, dans la maison du diable, à Sion du 20 novembre 2014 au 29 mars 2015. Elle y dévoile ses plus beaux portraits, dont certains révèlerons leurs coulisses, la petite histoire derrière l'immortalisation des icônes. 67 portraits au total seront dévoilés. Une partie des photos de l'exposition sera tirée à Paris dans les ateliers Choi et celui de Roland Dufau sur du papier Ilfochrome, bientôt disparu et qui a servi les plus grand photographes (Helmut Newton, Nan Goldin, Bettina Rheims). Le reste des tirages numériques sont effectués par Laurent Cochet, en Suisse. Vous pourrez découvrir son travail par la suite à Paris, Rome, Bruxelles, Singapour, Bombay, Dubaï, Los Angeles, Rio de Janeiro, Istanbul et Moscou.
Suivez Stephanie Cornfield sur Twitter – https://twitter.com/SCornfield (https://twitter.com/SCornfield)
Her exhibition "Nomadic Mirrors" starts its world tour in Switzerland at the Fellini Fondation http://www.fondation-fellini.ch/fr/la-fondation/activites/expositions/prochaine-exposition-stephanie-cornfield-nomadic-mirrors-20-869. She unveils her most beautiful portraits of these immortal icons and some back stage stories. 67 portraits in total will be exhibited. One part of the exhibition is on digital prints, this has been done by the renowned Laurent Cochet (Lausanne Switzerland), some part on paper Ilfochrome which will soon disappeared by Roland Dufau (Paris) famous for his prints of Linda Mc Cartney or Dominique Isserman and by Choi (Paris) who has worked with master photographers like Helmut Newton, Nan Goldin, Bettina Rheims among others. "Nomadic Mirrors" will continue its exciting journey in Paris, Roma, Brussels, Singapore, Mumbai, Dubai, Los Angeles, Rio de Janeiro, Istanbul and Moscow.
Follow Stephanie Cornfield on Twitter – https://twitter.com/SCornfield (https://twitter.com/SCornfield)